The Simple Way Taylor Swift Combats Unhealthy Thoughts & Calms Her Mind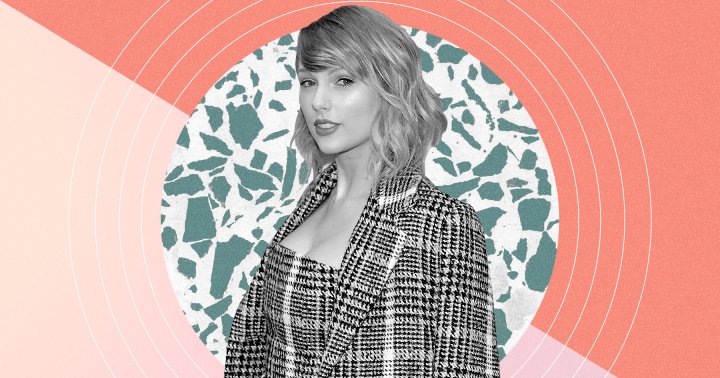 When it comes to Taylor Swift's hit singles and concert tours, she seems to hold nothing back. From penning songs about her exes ("Dear John" was pretty obvious) to releasing vulnerable, narrative tracks ("The Archer" is incredibly self-aware), Swift truly leaves it all on the stage. But there's one aspect of Swift's life she's kept quiet for a long time—until now.
In her new Netflix documentary, Miss Americana, Swift opens up about her struggles with an eating disorder. The documentary, which premiered last night at the 2020 Sundance Film Festival, discusses Swift's journey with her eating disorder, along with before-and-after photos to demonstrate how thin she was between the "1989" album era and the more recent "Reputation" tour in 2017.
Despite those stark changes we'll see on-screen, Swift kept her struggles to herself during that period: In the film, Swift recounts that a few times when she would see "a picture of me where I feel like I looked like my tummy was too big, or someone said that I looked pregnant, that'll just trigger me to just starve a little bit—just stop eating."
"My relationship with food was exactly the same psychology that I applied to everything else in my life: If I was given a pat on the head, I registered that as good. If I was given a punishment, I registered that as bad," she said in an interview. Meaning, when she was praised in magazine headlines and in comments on social media for her thin figure, those unhealthy behaviors only became stronger.
For Swift, having a mantra is what keeps her healthy.
While Swift is in a much better place than she was in 2014, she still experiences feelings of discomfort and shame from time to time. When Swift feels herself succumbing to this unhealthy mindset, the singer turns to what she knows best: lyrics.
"I love people like (actress and activist) Jameela Jamil, because she says things in a really articulate way," Swift explains. "The way she speaks about body image…I swear the way she speaks is like lyrics, and it gets stuck in my head, and it calms me down."
Swift, an ardent fan of the British actress, model, and activist, uses her words as a mantra whenever she's becoming a little too hard on herself. Jamil created the body-positive "I Weigh" Instagram movement back in 2018, and she's been a champion of quelling detox diets and eating disorder culture. ("Cutting out toxic people online and offline is the only Elimination Diet you need this year," she tweeted earlier this month.)
Swift also encourages other young women to find a mantra to help bring them out of their own whirlwind of unhealthy thoughts.
"Women are held to such a ridiculous standard of beauty. We're seeing so much on social media that makes us feel like we are less than, or we're not what we should be, that you kind of need a mantra to repeat in your head when you start to have harmful or unhealthy thoughts, she says in the interview."
So, whether you internalize Jamil's sharp insights and witty one-liners, or you're inspired by Swift's vulnerable song lyrics, find any sort of mantra that works for you. As for Swift, she's doing her best to calm her mind with those mantras and positive affirmations—and to help her fans with similar struggles in the process.
Ready to learn how to fight inflammation and address autoimmune disease through the power of food? Join our 5-Day Inflammation Video Summit with health news's top doctors.